Pixel TF-371 Soldier Wireless Flash Grouping Trigger For CANON
Quick Details
Brand Name:

PIXEL

Model Number:

TF-371 set

Place of Origin:

Guangdong, China (Mainland)

Type:

FSK 2.4GHz Wireless Flash Trigger System

Operation distance:

80 meters
Specifications
TF-371 Soldier Wireless Flash Grouping Receiver For CANON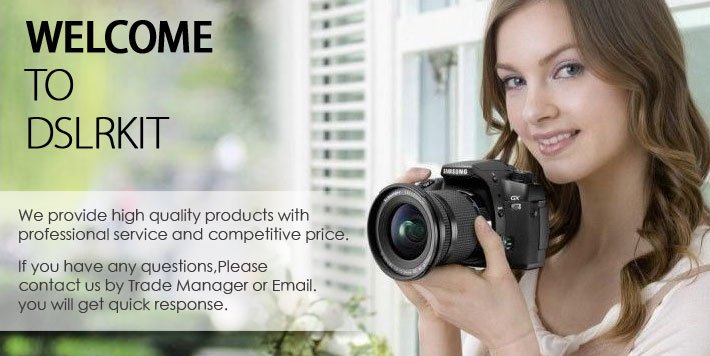 PIXEL Soldier(TF-371) Wireless Flash Grouping Trigger /Wireless Shutter Remote Control for CANON
The functions of this Solider include solo/grouping trigger function and shutter remote function. The grouping trigger can be set either group to operate on the transmitter.It can support the shutter speed up to 1/320s(The sync speed will be different for Various combination of camera and flash ).
Solider is been used world wide as free 2.4GHz frequency.It can be set the channel by cross-over point which has a stronger anti-interference ability. This product is be used as FSK modulation which is more stabilize. Unique power saving method that can save more battery life for both the transmitter and receiver.
World wide free 2.4GHz frequency, FSK modulation, 16 selectabh channels.

Receiver can be divided to 3 groups. Control difference flash group through transmitter setting, which totally 7 types combination.

Support multi receiver as the same group.

Flash sync speed is up to 1/320s.
(The sync speed will be different for Various combination of camera and flash )
With wake up function for flash gun, it will not miss every shooting opportunity.
(Wake up can only used in TTL Compatible flash)

Through the hot-shoe to trigger the flashgun, and through the socket to trigger th studio light.

Shutter remote control function available and you can remote control different camera through changing shutter remote connecting wire
(Shutter remote cable to be purchased separately)

Supports to control multiple cameras to take shots at the same time.

Maximum operating distance is up to 80 meters.

Ultra-low power consumption; transmitter standby time for 2 years, receiver standby for 300 hours.

Low voltage design, rechargeable battery available.

Multi power source design, directly supply the power through the power socket.
1.Wireless flash trigger mode:

Transmitter compatible with the device under flash trigger mode:
Canon EOS: 1D series, 5D series, 7D, 50D, 40D. 30D, 20D, 10D,
60D, 550D, 500D, 450D, 400D, 350D,1000D
Rebel T2i,T1i,XSi,XS,Xti,Xt,
Nikon: D7000, D5000. D3100, D3000,
D3, D700, D2 series, D300 series, D200,
D90, D80s D70 series, D60, D50, D40 series, F6,
Nikon i-TTL COOLPIX: COOLPIX8800, COOLPIX8400, COOLPIX P5000, COOLPIX P5100,COOLPIX P6000
FUJI: S5 Pro,
Sony: a900. a700, a550, a500, a450, a350, a330, a300, a230, a200, a100"
Konica Minolta Dynax : 7D, 5D, DiMAGE9, 7HL 7U 7, 5, 4X 3.
Olympus
:

E-5, E-3, E-30, E-20, E-10, E-1
E-620, E-600, E-520, E-510, E-450, E-420, E-410, E-300, E-330,
SP-570 UZ, SP-560 UZ, SP-550 UZ, SP-550 UZ, SP-510 UZ,
E-P1, E-P2, E-P3, E-PL1
DMC-FZ100, DMC-FZ50, DMC-FZ30, DMC-FZ20
DMC-GH2, GH1, GF2, GF1, G2, G1, G10
DIGI LUX5, LUX4, LUX3, LUX2
2.Wireless Remote Control mode:






3.Wireless studio light trigger mode:
Package Included:
TF-371TX (Transmitter) x1
TF-371RX (Receiver) x1
CR2032 Lithium Battery x1(In the transmitter)
AAA alkaline battery x2
CL-3.5 cable x1
3.5mm switch to 6.35mm plug x1
Receiver holding mount x1(The holding mount is for studio lamp. It has double tape sticker)
Receiver Hot shoe protection cover x1
User Manual x1
(Original Manufactory Package)
| Buyer | Product Name | Price | Quantity | Order Time(GMT+8) |
| --- | --- | --- | --- | --- |
Feedback most closely related to this product: